Steve Kelly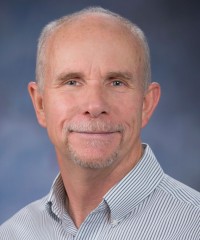 Principal / Producer
Steve has lived in the Fresno Area since 1959. He graduated from Hoover High school, then attended California State University Fresno, where he obtained his Bachelor of Arts degree. Steve began his insurance career in 1980 with Liberty Mutual Insurance. Desiring to branch out in order to handle a more diverse cliental, he moved on to work with independent agents and brokers in 1982 with Vermillion and Associates in Sanger.
After several years at Vermillion and Associates, Steve moved on to work with Reinhardt Insurance in Fresno until he was able to buy his own agency in 1985 when he purchased the Porter Ainsworth Insurance Agency, renaming it Ainsworth-Kelly Insurance. In 1988 Steve joined with his current partner Lisa Naney, forming what we know today as the Kelly-Naney Insurance Agency.
Steve has held the professional designation of Certified Insurance Counselor since 2001. Maintaining this designation requires him to take 2 ½ day classes annually, keeping him up to date on insurance issues new and old.
Steve is married with one son, Taylor. Taylor attends California State University Fresno and works part time at the front desk of Kelly-Naney Insurance. Steve enjoys playing golf, being active at the gym and doing volunteer work for CASA and The Salvation Army.