Lisa Naney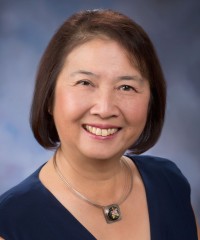 Principal / Producer
In 1969 Lisa started working for S.H. Mikami & Company, a diverse company that did income taxes, immigration work, while also operating as an insurance agency and travel agency. She believes it was a great learning experience as she worked there for seven years with the same clients on their insurance, travel, income, and tax needs, while handling some immigration matters. During this time she also obtained her agent and broker insurance licenses.
With the birth of her second child in 1978, Lisa elected to work part-time with Cowan and Matheus Insurance. In 1978, when the Cowan and Matheus partnership dissolved, Cowan and Lisa formed C & N Insurance. In 1985 it became Cowan, Naney, and Langford with the addition of a new partner. Steve Kelly and Lisa merged their two offices in July of 1988. Lisa later obtained her professional designation of Certified Insurance Counselor in 2002.
Her son and daughter are both married and Lisa has three wonderful grandchildren. Lisa and her husband, Steve Naney, are avid snow skiers. For over 14 years they were weekend warriors, teaching skiing at local ski resorts. While she maintains her professional ski instructor's designation, she is happily skiing with her grandchildren now. She enjoys traveling, most outdoor activities, and vacationing to Disneyland with her entire family.